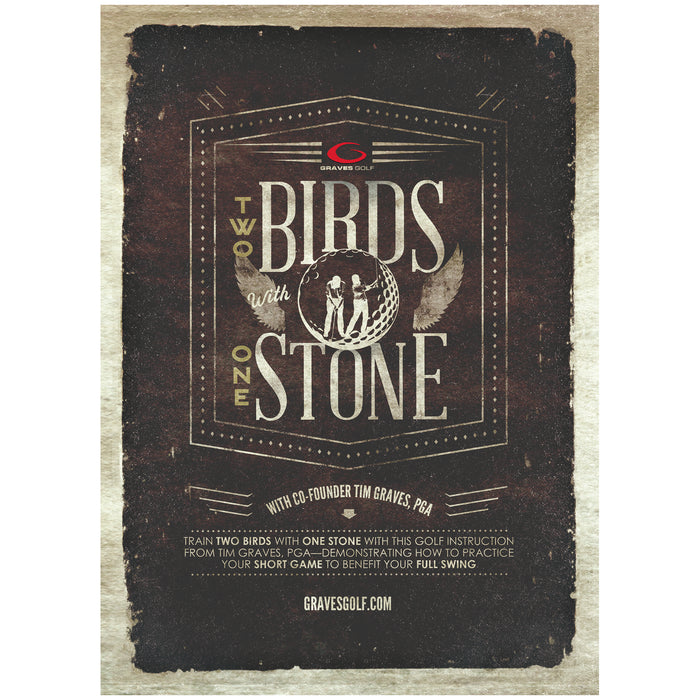 Are you looking to reduce 5-10 strokes per round? We can help…but how are we going to do that? 
 
Answer: Training Your Short Game…Putting, Chipping and Pitching!
But by working on your short game, you will also drastically improve your full swing…that's where our Two Birds with One Stone DVD comes in. 
In Two Birds with One Stone DVD, we will cover outdoors…
Relationship between the short game and full swing

The proper way to use training aids

Putting fundamentals and drills

Chipping fundamentals and drills

Pitching fundamentals and drills

Pitching Toe-Up-Toe-Over Drill

Five-Ball Putting Challenge and much more…