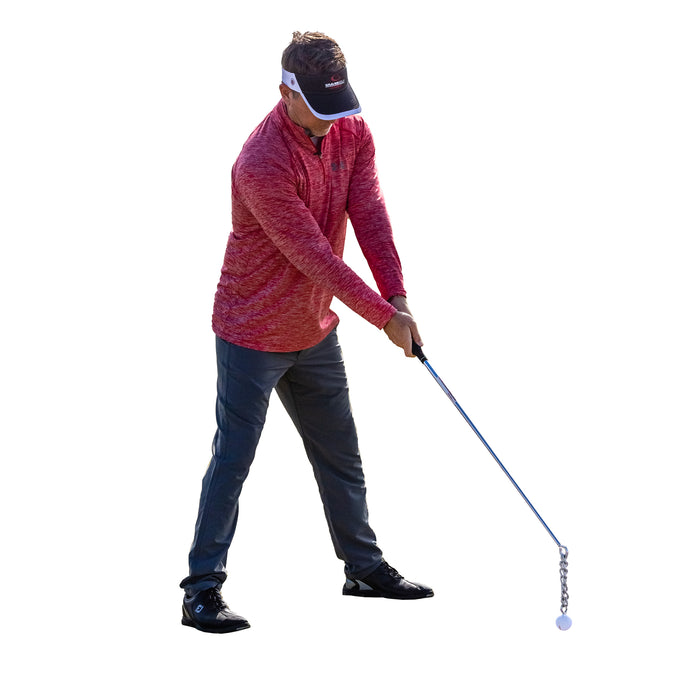 "Plane The Chain" with a Swing Thing from Graves Golf
Using the Swing Thing for Warm Up
When most golfers warm up before practicing or a round, they do some rotations or stretch their body making sure they are ready to move and then start hitting.   Sometimes, those first few hits don't feel right. That's where the Swing Thing can help you in your warm up so your first hits with your golf clubs can feel solid after swinging the Swing Thing.
From Feel to 6 Iron
During practice, a great way to get the proper swing plane feel is to use the Swing Thing a few times and then move and hit our 6 iron Feeling of Greatness Club.
By doing this over and over, it will help you establish the feel of swing plane you are trying to achieve and see the result by striking a golf ball.