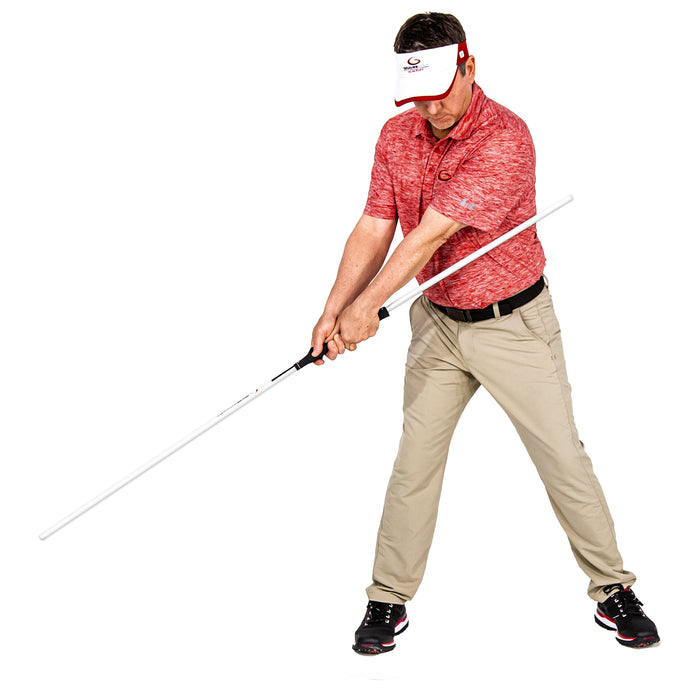 Single Plane Position Trainer
The First-Ever Training Aid with "Instant Feedback" GUARANTEED to Transform Your Single Plane Swing!

It's the first training aid of its kind that instantly fixes your swing mechanics.
You're getting one of (if not THE) most innovative and EFFECTIVE training aids ever created… (Single Plane or elsewhere!)
You now can systematically "spot check" every position of your swing – including your hip rotation!
And because we've now added the patented Graves Golf "Own Moe's Grip" to this training aid – every piece of your swing is in check…
This idiot-proof, time-tested tool gets you on plane and maximizing POWER in just a couple of minutes (literally!).
Finish watching the video on this page and you will discover EXACTLY why this tool is truly a GAME CHANGER.
With the Single Plane Position Trainer, you go from "thinking and hoping" to knowing and feeling – truly owning your swing – instantly!