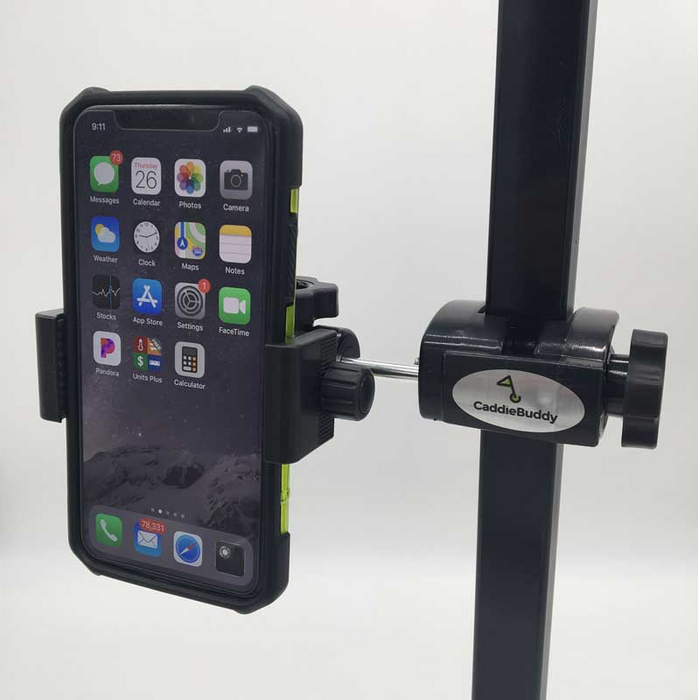 Easily Mount Your Phone Anywhere.
Compatible with All smart phones!
This mount is completely adjustable. It will clamp to your Golf Cart Roof Support Post, Steering Wheel Column, or Dash. It will also work on your push cart!
(Works with or without protective cases. Like otterbox and lifeproof )
Key Features of the Caddie Buddy
• No tools required (on and off in seconds)
• Stainless steel hardware won't rust. (You won't find that on any other holders)
• Clamping width 5/8 up to 2" (Its fits all carts)
• Works with the Golf Cart Window up or down.
• Does not take up a cup holder!!!
• Rubber Clamping pads won't slip or fall off like the suction cups.
• Easily mounts to Golf Cart or Push / Pull Cart.
• Simple, Convenient and Affordable. (Don't spend 50+$ on the factory mounts)
• Completely adjustable for easy viewing.
• Small and light weight… easily fits into your golf bag at the end of the day.