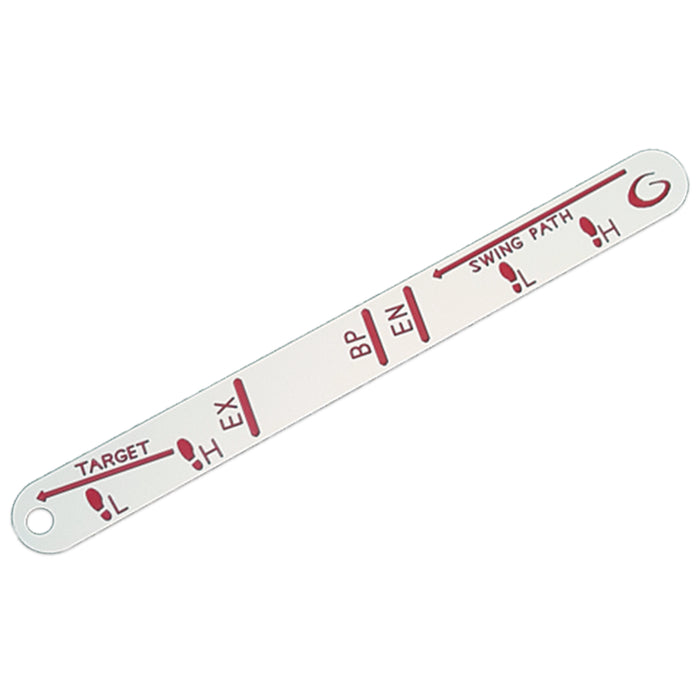 The revolutionary brainchild of PGA Professional Tim Graves After years of requests, this iconic training aid can now be yours! 
It's the first training aid of its kind that will help get your ball out of the bunker more consistently & competently in every situation!
You're getting one of (if not THE) most innovative and EFFECTIVE training aids ever created… (Single Plane or elsewhere!)
You now can systematically "spot check" every position before and after your swing. The GGA Bunker Board allows you to easily select HIGHER or LOWER loft shots depending on the bunker you're in.
With LEFT and RIGHT-handed versions available, every Single Plane student can now get out of the bunker cleanly every time.
This idiot-proof tool puts you in the ideal position and swing path to get your ball UP and OUT of the bunker in the right direction every time – And it only takes a minute to do!
Quit wasting your time and energy getting frustrated every time your ball lands in the bunker. Despite what you might think now, this could be an EASY shot IF you have the right tool…
Finish watching the video on this page and you will discover EXACTLY why this tool is truly a GAME CHANGER.
With the Single Plane Bunker Board Trainer you go from "hoping and praying" to knowing and feeling – EXACTLY the right position and swing path for every bunker shot – GUARANTEED!
With the easy-to-use layout and simple instructions, the bunker board will 'force' you to be a sand wizard after just a few swings…We wanted to create a bullet-proof way to get your sand wedge hitting the ball where you want it to go on a consistent basis – Just Like Moe!