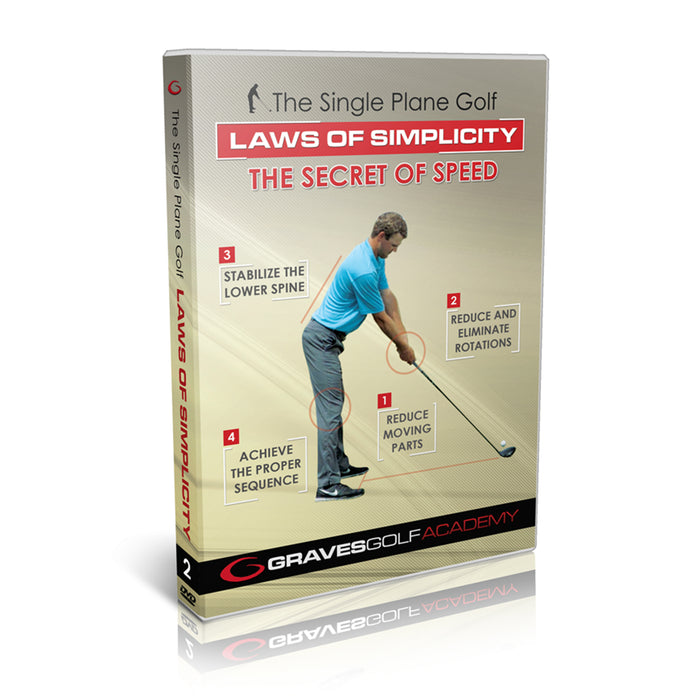 "How in the $%&! Did He Hit It That Far?"
Why the "Little Guys" on Tour are KILLING the Ball (and How You Can Instantly Steal Their Secret to Big-Dog Distance) …
While today's amateur golfers aren't gaining any distance to speak of, the PGA pros are hitting it farther than ever before.
It's true. Just 35 years ago, the average driving distance for a PGA player was around the 255-yard mark. Today, it's closer to 290.
And that's ON AVERAGE! Which means half the pros on the tour are blowing past it on a regular basis!
For most amateurs to get even close to that kind of distance, you'd need a rock hard ball…a dry, firmly-packed fairway that slopes downhill…and no rough, trees, or water within sight. Oh, and a nice stiff wind at your back wouldn't hurt.
But Here's the Most Sickening Part…
Most of today's big hitters on the tour aren't musclebound behemoths like Jason Zuback or others that you see in the long drive contests…
And they aren't tall, lanky players like Dustin Johnson or Tony Finau, who can generate mind-boggling ball speeds with those spaghetti-like arms…


No, in a physical sense, most of the guys who are creaming it these days are pretty darn average. In fact, many of them are…well…kinda small.
Take a look for yourself:
Rickie Fowler: 5'9", 150 lbs.
Rory McIlroy: 5'9", 161 lbs.
Sergio Garcia: 5'10", 161 lbs.
Charles Howell III: 5'11", 165 lbs.
Ryan Palmer: 5"11", 174 lbs.
And that's just a handful.
These aren't giant-sized Goliaths. They're all under 6 feet tall. They're all under 175 lbs. And yet, they ALL average around 300 yards in driving distance!
(Hang on…let me move that trashcan a little closer. I can see your face turning a little green right now).
Gut Wrenching, But True…
These little guys are killing—and I mean KILLING—the ball when they tee off. Every week. Every hole.
But HOW?
How can somebody who's a fraction of your height or weight outdrive you by nearly 100 yards?
Well, hang on. Because I'm going to reveal EXACTLY why they're knocking the cover off their Titleists and you're only hitting it 220—if you're lucky.
And regardless of what you've seen on TV or read in the golf magazines, it's not the club. Or the ball. Or the fitness trainers. Or even the immaculate course conditions that's causing this.
Sure, all of those play a part. But when we get right down to it,
There's Only
 

ONE

 

Reason Why These Guys Are Bombing It Off the Planet Week After Week…

I'll get to that in a minute. But first let me introduce myself…

My name is Todd Graves, and I'm the Co-Founder of Graves Golf. About 20 years ago, I had the life-changing experience of spending many days with the great Moe Norman, known commonly as the best ball striker ever.

And along the way, I realized that Moe's Single Plane Swing was, by far, the easiest, most consistent way to swing a golf club. So I devoted my life to teaching his methods and helping as many golfers as I can to discover the magical simplicity of the Single Plane Swing.

Since then, we've helped thousands of golfers all over the globe hit longer shots, play more consistently, shoot lower scores, and a have a heckuva lot more fun playing golf with the Single Plane Swing.

But one question I always get from my students is this:

"Todd, I'm Hitting It Much Better with My Single Plane Swing. But How Can I Squeeze Out a Few More Yards?"

And to answer that question, I have to quote the great Mickey Goldmill, Rocky Balboa's gravelly voiced boxing trainer in the early "Rocky" movies…

"First, We Gotta Get Speed…Demon Speed…Speed's What We Need…"
"…We Need GREASY, FAST SPEED!"
Mickey was right–it's all about SPEED.
You see, PGA Tour players know how to create maximum speed at impact with minimal effort, resulting in those monster 300-plus blasts you see on the shot tracer…
And it doesn't matter how big or tall they might be—that's why many of the smaller, rail-thin guys can completely CRUSH their shots while most amateurs can barely get into the short grass. They know how to generate that whip-like speed when they need it most.
So how do they do it exactly? Check out this video clip analyzing the swing data of PGA Tour Player Justin Thomas. (Who, by the way, is 5'10 and 145 lbs., yet averages over 300 yard drives) …
So where does that leave you? Well, hang with me for second, because…
Here's How to Put Your Swing on Steroids, Transforming it into a Virtual Speed Machine that Results in Higher, Longer, Fairway-Splitting Shots…
I call it the Science of Simplicity, and here's how it works…
The Science of Simplicity: The Secret of Speed is my brand new DVD training. Inside, we focus on exactly that—creating more speed at impact—using the latest breakthroughs in body mechanics.
You see, the Single Plane Swing is truly a biomechanical masterpiece. It's simple…it's easy…and it's technically perfect. And through my research, I've uncovered the key elements… the hidden swing mechanics…that make the Single Plane Swing work so well for both beginners and scratch golfers alike.
We'll virtually take the average golfer apart. And then, applying the newly discovered Laws of Simplicity, we put him back together again…
What Are the Laws of Simplicity?
Reduce Movement: Less moving parts means less room for error. And to create more speed at impact, we have to first reduce the amount of moving parts in the swing. That's why, in the Science of Simplicity, I'll walk you step-by-step through the process of properly starting on a Single Plane, adjusting the spine angle for maximum results with minimal movement, and creating the optimal spacing between you and the ball.
Reduce Rotation:

 

While many of those younger guys on the tour can flex like rubber bands, most of us more "seasoned" fellas don't have that ability. But in the Science of Simplicity, I'll reveal how you can actually use this to your advantage, handing you the key positions for your trailing hand, trailing shoulder and lead knee to create less rotation and give you an easier to learn, more repeatable swing path.
Increase Stability:

 

Stress and pain on the lower back can turn every round into sheer agony. And the biggest cause of this is lack of stability in your swing. But in the Science of Simplicity, I'll show you my never-fails method of better stabilizing your lower body using the muscles of your pelvic area, giving you a rock-solid platform to swing from and virtually eliminating those aches and pains.
Sequence into Speed:

 

Even the most technically perfect swings get out of whack every now and then (just ask Jordan Spieth, Tiger Woods, Phil Mickelson, etc.) That's why, in this last section of the Science of Simplicity, focus on how to sequence all the elements of the swing to produce the ideal timing and the maximum speed into impact. THIS is how the little guys are bombing the ball every week. And this is what you'll discover inside my DVD.
Plus, after every training segment, I'll give you some very specific drills to help ingrain these principles into your swing quickly, so you can see the results FAST (instead of spending hours and hours trying to dig them out of the dirt).
When you go through the Science of Simplicity training and apply these 4 Laws of Simplicity, you'll not only have a biomechanical advantage over your competitors, literally leaving them in the dust with your newfound distance…
…but you'll simplify your golf game to a point where you don't have to think about every shot—you'll just step up and DO IT, knowing that every swing is on plane…on target…and on the money.
Who is the Science of Simplicity for?
Beginners:

 

If you're just getting into golf and looking for the fastest, easiest way to start hitting good shots on a regular basis, the Science of Simplicity is for you. We'll break down the entire Single Plane Swing process and show you why it works so well. Then we'll build it back up and put it all together again, creating an easy-to-follow roadmap for making a smooth, powerful swing every time.
Intermediates:

 

Playing for a while but can't seem to get over the hump? Then the Science of Simplicity can help. I'll show you why certain elements of your swing are actually causing you to play poorly, and how the Science of Simplicity can put you on the right track to more distance, more consistency, and lower scores. And the best part? You don't have to spend another $500 on a new driver!
Advanced:

 

Single digit handicapper who's ready to your game to the next level? The Science of Simplicity will give you that last little push, helping you to smooth out the creases and create maximum speed at impact and the consistency you desire. This is where the men are separated from the boys on the PGA Tour, and I'll help you do the same on your home course.
BONUS DVD: Newly Unearthed, Never-Seen-Before Moe Norman Footage…
Now here's something I'm REALLY excited about…

When you order your Science of Simplicity training video today, I'll throw in a BONUS DVD titled "Proof of Greatness: The Moe Norman Hall of Fame Video." Inside, we'll be joined by my good friend Mark Evershed, who met Moe when he was only 16 years old and followed him closely during his career…
Mark recently uncovered some lost film footage of him and Moe on the range, just casually chatting about golf, life, swing mechanics, tournament memories and more. All the while, Moe is striping ball after ball with his steel shafted, persimmon head driver—straight as a string and barely wavering from the intended line.
Then comes my FAVORITE part…
Moe grabs a wedge and a bucket of balls, dumping them about 100 yards from the green. What follows is a short game clinic that would make Phil Mickelson's eyes pop out. It's absolutely UNREAL how Moe controls every shot and places them softly within easy birdie putt range (and more than a few gimmes to boot!) …
Plus, we'll even take an EXTREMELY RARE look at Moe's swing from an overhead vantage point. This is particularly astounding, since it's something I had never seen before. You can really see the rotation of the body, shoulders, hips, and club movement. Everything that can easily get lost in a straight on or down-the-line view is instantly revealed in this never-seen-before overhead footage.
 All this, plus Moe's special style of bunker play and much more, and it's yours today for FREE with your Science of Simplicity order.